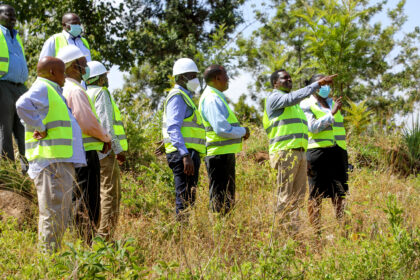 Availability of both domestic and irrigation water has enhanced cleanliness, improves health and food production for our people.
Our synergies with Tana Water Works development Agency(TWWDA) have greatly evidenced this in our county. Accompanied by County Commissioner, Beverly Oporwa and NITHIWASCO Staff H.E Muthomi Njuki hosted TWWDA CEO Engineer Gichuki and his team where we later toured various water projects in TNC being implemented by the agency.
They deliberated on water management and efficiency.
#Water #Tharaka Nithi County